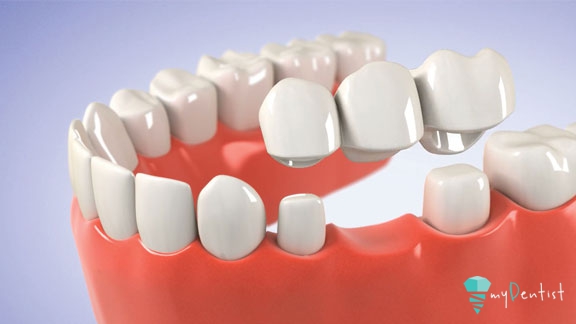 When one or more teeth are lost or some teeth need to be extracted, they will need to be replaced to fill in the gaps.
Today, modern dental science offers various techniques of dental prosthodontics. One of these methods is the very common dental bridge.
In order to build a dental bridge, the adjacent teeth must first be sharpened and shaped properly. Then, using special materials and tools, an exact fingerprint is obtained which is sent to the dental laboratory.
There, the dentist will build the bridge, which will harmoniously fill the gap in the dental block.
The bridge will then be permanently welded in place by the dentist.
The dental bridge is the ideal solution for dental prosthodontics in cases where it is impossible to place dental implants or when the patient does not want to place implants.
Denture
When some or all of the teeth have been lost then the most common method of restoration is denture.
Today, dentures, thanks to technology and modern materials, have a good fit and help with chewing and speech.
They instantly improve the aesthetics of the mouth and support the facial muscles, giving a natural look.