Orestis Botsis
Scientific director of the myDentist Center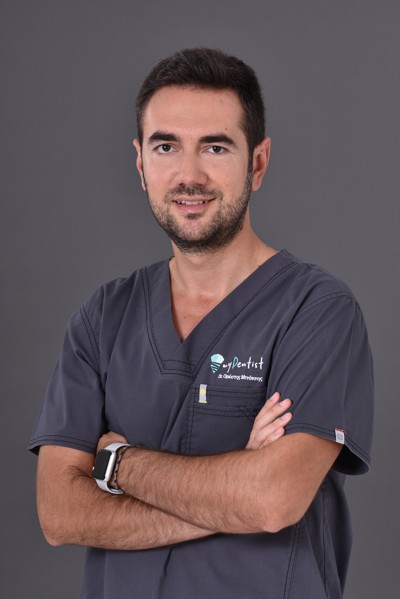 Dentist Orestis Botsis graduated from the School of Dentistry of the National and Kapodostrian University of Athens in 2006
This was followed by the postgraduate program in prosthodontics from the University of Leipzig in Germany.
In 2010 he completed the postgraduate program in implantology at the University of Manchester, as well as the program of the German Implant Society (DGI).
Until 2017, he worked as a Prosthodontist in private clinics as well as as a general dentist in the National Health System of the United Kingdom (NHS).
He is a member of the Dental Association of the United Kingdom (GDC).
He has published scientific articles and attends conferences both in Greece and abroad.
He maintains a private medical center in the center of Athens since 2018.